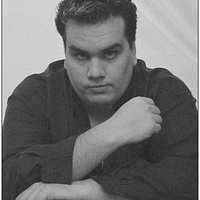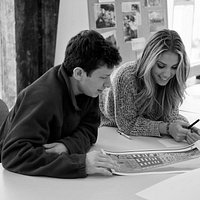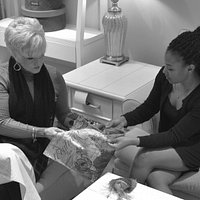 Mad One Designs / A Little Bit Of Wonderland
213 Oak Street
Silverton, Oregon, 97381
DISCUSS YOUR PROJECT WITH US!
Owner / Founder / Lead Designer / Lead Stager / Lead Interior Designer / Lead Graphic Designer
"The Mad Hatter"
Russell Olivera Jr. a native of California grew up in Santa Barbara, in southern California. A beautiful coastal town known as the "American Rivera", and known for the many artists and a wonderful art scene. An artistic and creative kid who advanced in and loved the arts more than anything, he learned to dream and follow those dreams from his grandmother Ramona Rube Rossman Hill, who aside from love taught him to never limit or doubt himself, a life lesson he still lives by. Click Here To Continue >>>
Information Coming Here Soon!
We Will Be Seeking Interns In 2023
Do You Have What It Takes?
We Are Currently Seeking Creative People To Join Our Team!
Email Us Today!
Professional Home Staging
Did you know that only 10% of people shopping for a new home have the vision to see their belongings in another house? Home staging brings a home to life and can be the key to creating an emotional connection in a potential buyer.
Professional Interior Design
Each member of our team plays a critical role, whether it's establishing the vision, executing the project, or managing the budget. We are all in this together. Our varied experience and areas of expertise help create an atmosphere of learning, innovation, and accountability.
We Will Meet With You For:
A General Design Consultation

A Color Consultation

A Furniture Purchase & Room Styling Consultation

A Materials Selection & Renovation Consultation
Home/Retail Monthly/Quarterly Design/ Staging

Professional Shopper

Holiday Or Event Theme, Planning, Decorating, & Design.

Public Event Theme, Planning, Decorating, & Design.

Media/Online/Social Media Consulting.
Using our experience in branding and marketing, we work across all disciplines including illustration, art direction, web design, logo design, brochures, flyers, social media consulting and print design and more..
Retail Design/Staging Services
We listen to your needs and guide you to the right solutions. There may be easier and more cost-effective ways to accomplish your retail business look,. That's why we will work with your ideas, resources, and constraints. Then we recommend the right items, design in terms of aesthetics, functionality, location, and budget.
VARIOUS PROJECTS & PORTFOLIO
"Create A Little Madness In The Staging & Design Of Your Life"
- Russell Olivera Jr. (Designer)
Helping To Create All Your Life's Designs!
Our Team Of Professional Interior Designers, Stagers, Consultants, Graphic Designers, & Our Affiliates. Will Help Turn Your Home, Business, Event, And Just About Anything Else Up A Notch, With A Bit Of Madness & Flare.